Yo La Tengo – November 17, 2015 WOW Hall Eugene, Oregon
By Andy Goldfinger
This was my first time seeing Yo La Tengo live, after many many years  of playing their music on Flying Eye, and they did not disappoint. Their show at the WOW Hall in Eugene, packed with eager fans. Their new album, Stuff Like That There is a collection of obscure cover songs and a couple of new originals. They have reteamed with former member Dave Schramm on guitar and the quartet which of course includes founding members Ira Kaplan, Georgia Hubley and bassist James McNew.
The band was masterful in their 2 sets at the WOW dipping into the history books with some old songs from their extensive catalogue. As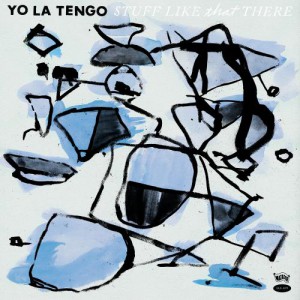 well as dusting us with songs from the new album. The Cure's "Friday I'm in Love" was spectacular with astounding vocals that sounded incredible in the Hall. Another cover song was "This Diamond Ring" which went to Number 1 for Gary Lewis & the playboys in 1965, and featured the Wrecking Crew with Hal Blaine on Drums, Carol Kaye on bass, and Leon Russell on keyboards.
The band hit their stride with "I can Feel the Ice Melting" and "the Ballad of Red Buckets" as part of what turned out to be a well over 2 hour show. THE bands instrumental timing and genuine love for each other was clearly on display as they started and stopped several songs, much to the joy of the crowd.