Ghost-Note April 22, 2017 Whirled Pies – Eugene, Oregon
By Andy Goldfinger
Another outstanding night at Whirled Pies in Downtown Eugene.  An evening with Ghost-Note which features two of the literal driving forces f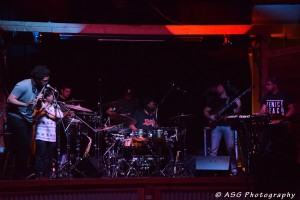 or the Grammy Award winning band Snarky Puppy.  Nate Werth and Robert Searight drummer and percussionist with Snarky Puppy put on a show that was filled with a groove that is tough to put into words, but suffice to say the feeling was spectacular.
Musically this pair is more than a dynamic duo.  Their credits speak for themselves, but I will take a moment to elaborate.  Mr. Werth, no relation to the baseball player, is one of the most inventive and versatile percussionists currently in our path of vision.  Coming from the great state of Ind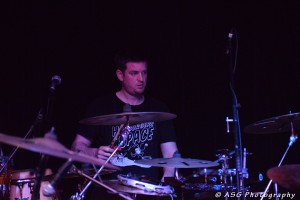 iana, his approach to a myriad of musical styles, as well as an innovative use of a variety of percussion, offers his sound to be unique. He attended the prestigious University of North Texas where he refined his technical skills and studied with legendary musicians and educators, including Poovalur Sriji, Jose Aponte, Gideon Alorwoyie, Paul Rennick, Christopher Deane, and Mark Ford.
Nate has been actively recording and touring worldwide for the past decade. He has worked with internationally acclaimed artists such as Snarky Puppy, David Crosby, Lalah Hathaway, Susana Baca, The Lee Boys, and The Metropole Orchestra.
Robert "Sput" Searight is one of the most talented and versatile drummers and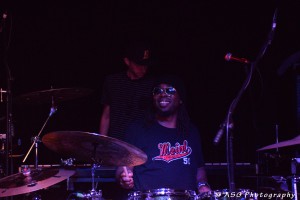 producers in modern music.  With a family of musicians based in Dallas, Texas, Searight came up alongside artists like Erykah Badu, Norah Jones, and Roy Hargrove at the world-famous Booker T. Washington High School for the Performing Arts.  He won a Grammy Award at age 18 with his own group, God's Property, who ch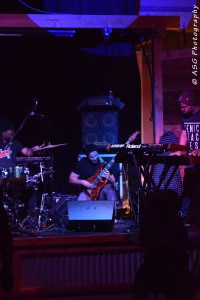 anged the face of Gospel music with their debut album.  Artists like Snoop Dogg, Erykah Badu, Celine Dion, Justin Timberlake, P Diddy, Myron Butler, and Kirk Franklin employ Sput's talents regularly.
With Ghost-Note the gents have assembled some of the finest young musicians to get on the stage.  The horn section features the stylings of Sylvester Onyjiaka who was last seen playing with a guy named Prince,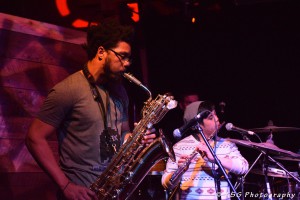 and tending the flute, tenor, and baritone sax.  Then manning the other horn you have Jonathan Mones (Funky Knuckles, RC and the Gritz) playing flute, alto, and tenor saxophone.  On the keys Justin Stanton (Snarky Puppy) and manning the bass for the last time A.J. Brown.
The band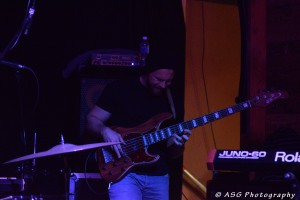 tore through songs for their debut effort "Fortified" and also tantalized the c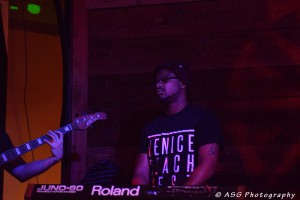 rowd with songs from an upcoming album soon to be released.  Two sets of unbridled jazz and funk.
If you live in Eugene and have not been to Whirled Pies downtown for a show, this is something that must change.  Talk about comfort, you want tables to sit at,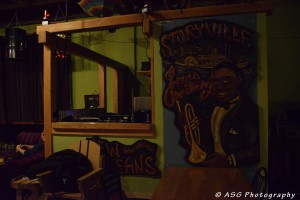 yep.  How about a nice comfy couch, got it.  Dance floor, check.  Beer and food, yes sir.  And, the proprietors and crew, just exceptional.  Keep your eyes peeled and come to a show at Whirled Pies.